My Dad used to sing that song when the sun was shining and the birds were chirping and long before I, as a teenager who could sleep forever, was willing to lift my head off the pillow. Now I am the guy who gets up early and tries to get a head start on the day. Few people are up and on the water at 06:30 except of course the commercial guys who are out there at 04:00.
Today's "chamber of commerce" morning began a classic Maine summer day. Crystal clear skies, 65 degrees (warming to 80 degrees this afternoon) and calm seas. And lucky me, "had" to be out there with the brand spanking new Sabre 54 Fly Bridge Sedan and two of my associates from Sabre, Aaron Crawford and Glenn Campbell. In the helicopter was professional photographer Billy Black and his assistant Meagan.
Here is just a hint of what Billy shot. We'll have plenty more to show you in the days ahead so stay tuned please. By the way the boat is going 32 knots in these shots.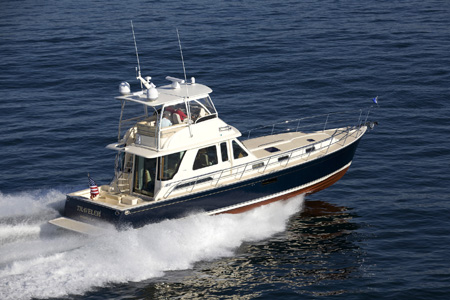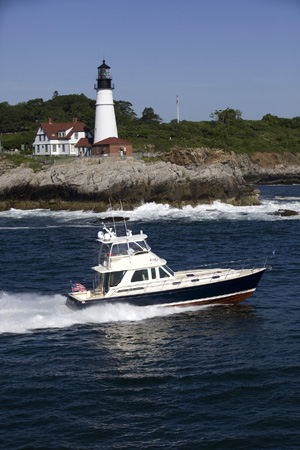 The crew agreed that if you have to go to work at 06:30 this is the place to go to work.