Our 40th Anniversary Rendezvous in Boothbay Harbor Maine is rapidly approaching and the number of owners who have signed up to celebrate this great event with us is even more than we had hoped for.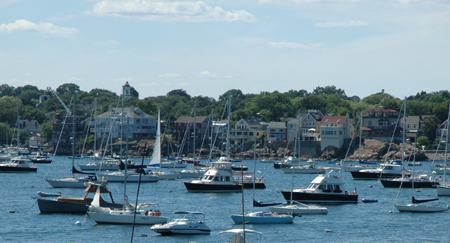 This image was taken at our 2007 event held at Corinthian Yacht Club in Marbelhead MA
As of this date over 200 attendees from 75 boats will attend over the weekend of July 9-11th. That number includes Sabre sailing yachts, Sabre motor yachts and Back Cove yachts.
The plan is to not hold any specific sailboat racing as part of this event as few registrants have expressed interest. However we do plan to have a fun on-water rally which will get everyone out on the water and using their boating and navigational skills.
Participants are sure to enjoy some great hospitality and some fond memories as we sail through 40 years of Sabre Yachts history. Yes, Roger and Charlie Hewson will be in attendance aboard their Sabre 34.