This past summer our Chesapeake Bay dealer, Oxford Boatyard Yacht Sales put together a great rendezvous for Sabre owners. The event took place in Oxford, MD, a convenient location for owners from both ends and sides of the Bay.
Great weather, good friends and some wonderful meals mixed with some words of wisdom from Sabre's Dave Newcomb about new and exciting undertakings at Sabre, made for an all around fun weekend.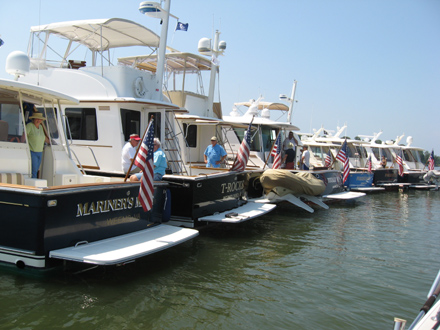 Virtually all models were present from the Back Cove 26 to the Sabre 52 Salon Express.

Thanks Jim, Jim, Jim and Laird for a job well done.