Sea Tech Marine on the west coast of Florida has taken advantage of the elegance and beauty of our Sabre 52 Salon Express to dress up a service van for their marine electronics business. We love what they have done, just too bad it doesn't identify the boat. But people in the know will realize which boat it is.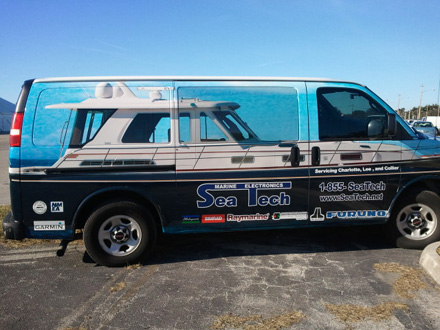 Perhaps better than the profile view is the "transom" shot where Waldo has found his way into the graphics scheme.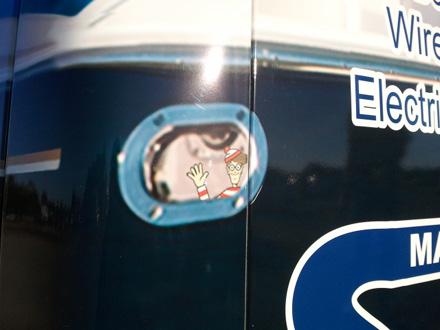 Could this be a whole new model for GMC?