Here are some great photos of the new Sabre 38 Salon Express engine room. It's so pretty looking, you might mistake it for the main salon!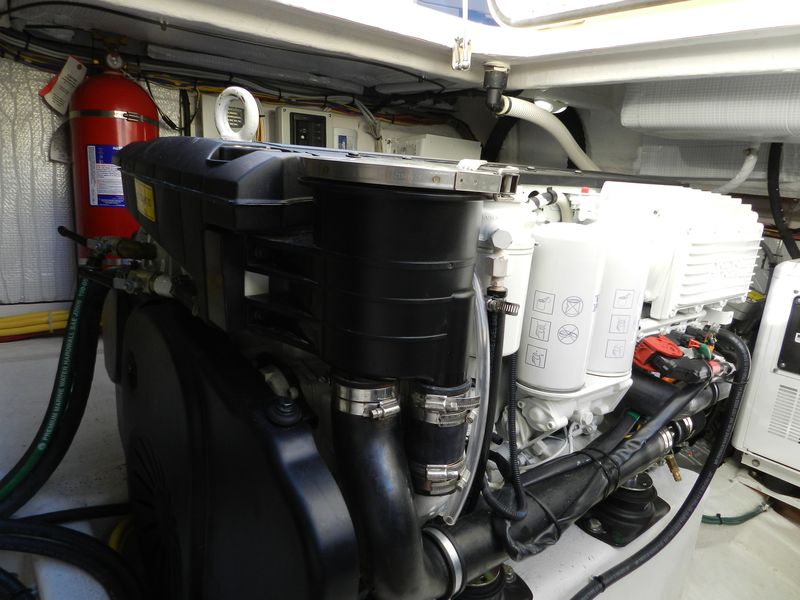 Here is a view of the forward end of the starboard engine.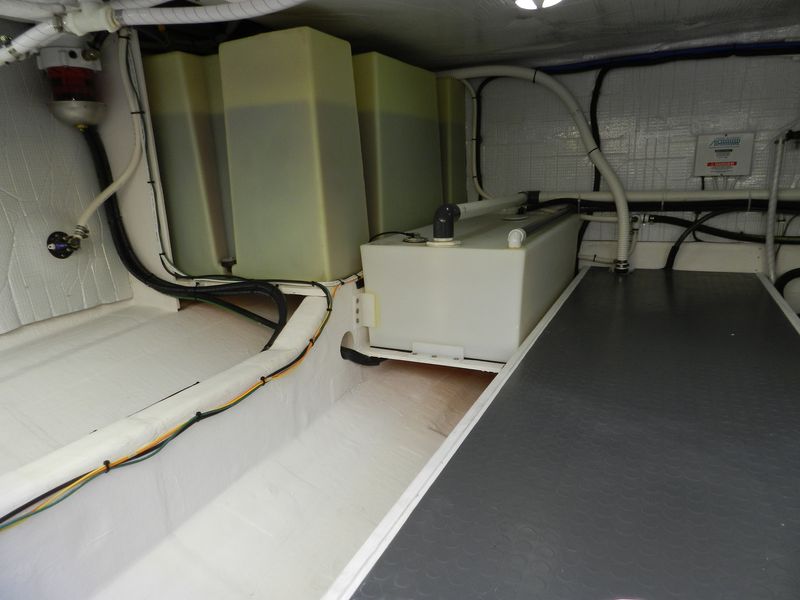 fuel tank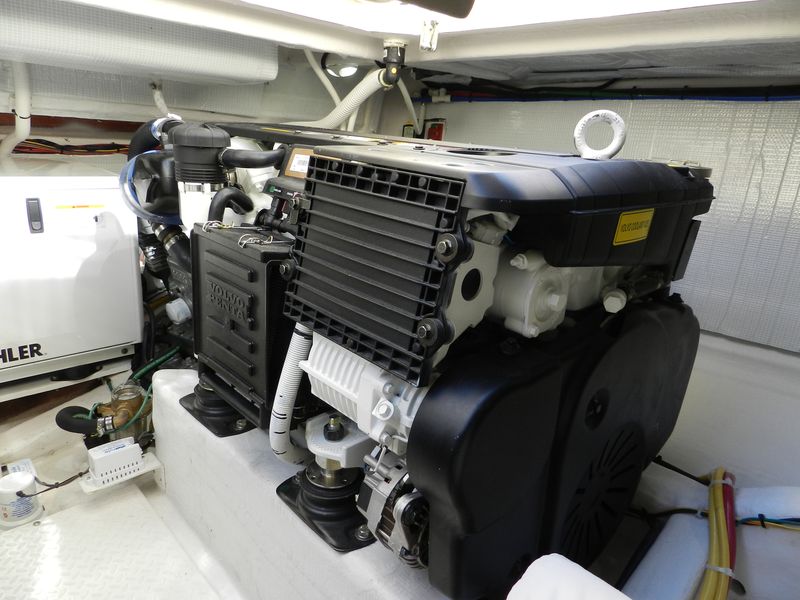 Port engine (Volvo Penta IPS 400)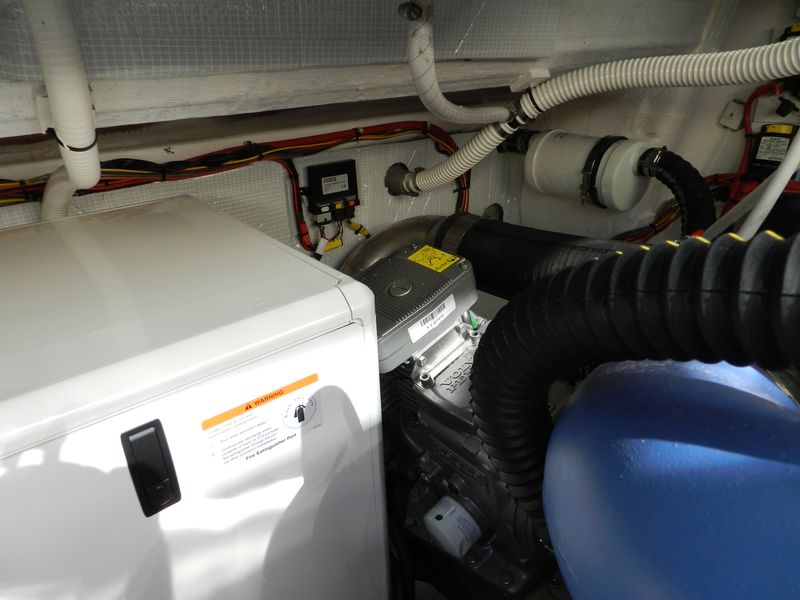 Port side pod drive. Benefits to the pod drive train? Pods lower noise by pushing out exhaust through the propeller stream and offer confident boat handling!

Starboard side pod drive