The first rule of blogging is "Don't talk about yourself" which in this case is our company Sabre Yachts. Well I have never been much for rules so I am going to talk about us because we have a lot to tell you.
First and the fall boat shows were very good to us. Sales of sail and power yachts were strong and we feel a great relief as we head into the winter months with a strong backlog and the "help wanted" signs soon to be hung at the end of Hawthorne Road. The star of the show season was and continues to be the new Sabre 48 Salon Express. I personally have never worked a boat at a boat show that created so much buzz and excitement. Thank you to the owners who allowed us to show their boats; It really helped to get things rolling.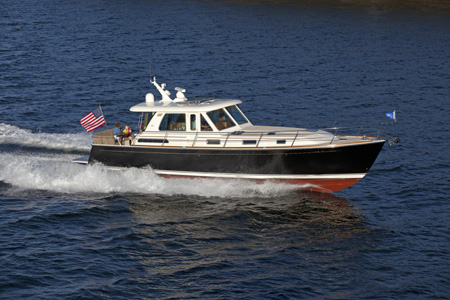 The second bit of news is a new design for the Sabre range to be launched next spring. The Sabre 38 Salon Express is being tooled in Cape Coral at present and molds and parts will be in our shop early in 2012. I will be covering this boat's "birth" on the blog so stay tuned right here.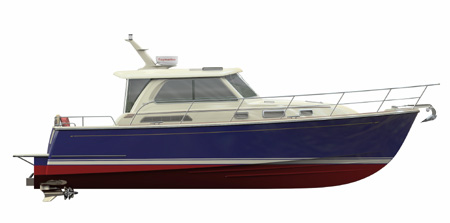 The Sabre 38 Salon Express. Coming June 2012